Blood Bowl 2 - Amazon DLC
NOTICE: Requires the base game Blood Bowl II in order to play. Activation key must be used on a valid Steam account. Requires internet connection.
About the game
Long ago, driven by a desire for adventure, the Valkyries of the Norse settlement in Lustria sailed away from their menfolk and founded a colony deep within the estuary of the river Amaxon. Now these ferocious warriors have taken to the Blood Bowl pitch – and Nuffle save those who dare to challenge them!
STRENGTHS

It's no surprise that Blood Bowl appeals to these warrior women, having just the right mix of death, mayhem, strategy and tactics. To reflect their natural agility each player has the Dodge ability, enabling them to weave past other players and leave all but their swiftest opponents behind.

WEAKNESSES

Although nimble, these girls are not the toughest of Blood Bowl players. So when their opponents do finally catch up with them, their low Armour value means that the only thing the Amazons may end up winning is a free mud facial as their opponents shove them face first into the pitch.

KEY PLAYER: THE BLITZER
System Requirements
Windows - Minimum
OS*: WINDOWS VISTA/WINDOWS 7/WINDOWS 8
PROCESSOR: AMD/INTEL DUAL-CORE 2.5 GHZ
RAM MEMORY: 3072 MB
GRAPHICS CARD: 768 MB 100% DIRECTX 10 AND SHADERS 4.0 COMPATIBLE / ATI RADEON HD 5670/NVIDIA GEFORCE GTX 260 OR HIGHER
DVD-ROM: 2X DRIVE
HARD DISK SPACE: 8 GB
SOUND CARD: DIRECTX COMPATIBLE
INTERNET CONNECTION REQUIRED FOR THE GAME ACTIVATION
*WINDOWS XP NOT SUPPORTED
Mac - Minimum
OS: MAC OS X 10.10/MAC OS X 10.11
PROCESSOR: INTEL CORE I5 3 GHZ
RAM MEMORY: 4096 MB
GRAPHICS CARD: ATI RADEON HD 6970M/NVIDIA GEFORCE GT 650M OR HIGHER
HARD DISK SPACE: 8 GB
INTERNET CONNECTION REQUIRED FOR ONLINE GAMING AND GAME ACTIVATION
Blood Bowl 2: Legendary Edition © Copyright Games Workshop Limited 2017. Blood Bowl 2 Legendary Edition, Blood Bowl 2 Legendary Edition logo, Blood Bowl, the Blood Bowl logo, GW, Games Workshop, Warhammer, and all associated logos, illustrations, images, names, creatures, races, vehicles, locations, weapons, characters, and the distinctive likeness thereof, are either ® or TM, and/or © Games Workshop Limited, variably registered around the world, and used under licence. Published by Focus Home Interactive, developed by Cyanide Studios. All rights reserved to their respective owners.
Required configuration
Windows - Minimum
OS*: WINDOWS VISTA/WINDOWS 7/WINDOWS 8
PROCESSOR: AMD/INTEL DUAL-CORE 2.5 GHZ
RAM MEMORY: 3072 MB
GRAPHICS CARD: 768 MB 100% DIRECTX 10 AND SHADERS 4.0 COMPATIBLE / ATI RADEON HD 5670/NVIDIA GEFORCE GTX 260 OR HIGHER
DVD-ROM: 2X DRIVE
HARD DISK SPACE: 8 GB
SOUND CARD: DIRECTX COMPATIBLE
INTERNET CONNECTION REQUIRED FOR THE GAME ACTIVATION
*WINDOWS XP NOT SUPPORTED
Mac - Minimum
OS: MAC OS X 10.10/MAC OS X 10.11
PROCESSOR: INTEL CORE I5 3 GHZ
RAM MEMORY: 4096 MB
GRAPHICS CARD: ATI RADEON HD 6970M/NVIDIA GEFORCE GT 650M OR HIGHER
HARD DISK SPACE: 8 GB
INTERNET CONNECTION REQUIRED FOR ONLINE GAMING AND GAME ACTIVATION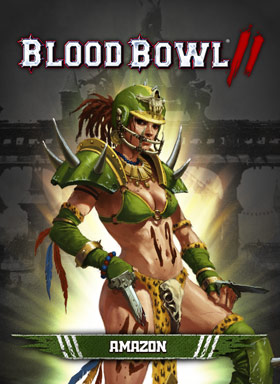 Language:

English

Genre:

Platform:

Vista Win 7 32/64 bits Win 8 32/64 bits

Mac OS X

Number of players:

1+

Release date:

2017-11-02

Publisher