Blood Bowl 2 - Chaos Dwarfs DLC
NOTICE: Requires the base game Blood Bowl 2 in order to play. Activation key must be used on a valid Steam account. Requires internet connection.
About the game
Chaos Dwarfs are the twisted descendants of Dwarf explorers who have been terribly affected by the forces of Chaos, turning them into evil, self-centered creatures. In one way they haven't changed at all, they still love playing Blood Bowl! They are joined by the legendary star-player Zzharg Madeye.
The Chaos Dwarfs are defence-oriented teams, benefiting from the great velocity of their bull centaur retrievers and from a very powerful front line that can endure (and apply) a lot of pressure. Also, one of their strongest characteristics is that powerful players, like bull centaurs, unlock their powerful skills very quickly.
The main weakness of the Chaos Dwarfs stands in their poor ball-handling skills. Indeed, due to their tiny size and low agility, they have to rely on hobgoblins in order to push the game forward. Hobgoblins are quite agile, but are also very prone to getting crushed by any opponent.
System Requirements
Windows - Minimum
OS*: WINDOWS VISTA/WINDOWS 7/WINDOWS 8
PROCESSOR: AMD/INTEL DUAL-CORE 2.5 GHZ
RAM MEMORY: 3072 MB
GRAPHICS CARD: 768 MB 100% DIRECTX 10 AND SHADERS 4.0 COMPATIBLE / ATI RADEON HD 5670/NVIDIA GEFORCE GTX 260 OR HIGHER
DVD-ROM: 2X DRIVE
HARD DISK SPACE: 8 GB
SOUND CARD: DIRECTX COMPATIBLE
INTERNET CONNECTION REQUIRED FOR THE GAME ACTIVATION
*WINDOWS XP NON SUPPORTED
Blood Bowl 2 © Copyright Games Workshop Limited 2017. Blood Bowl 2, Blood Bowl 2 logo, Blood Bowl, the Blood Bowl logo, GW, Games Workshop, Warhammer, and all associated logos, illustrations, images, names, creatures, races, vehicles, locations, weapons, characters, and the distinctive likeness thereof, are either ® or TM, and/or © Games Workshop Limited, variably registered around the world, and used under licence. Used under license. All Right Reserved.
Required configuration
Windows - Minimum
OS*: WINDOWS VISTA/WINDOWS 7/WINDOWS 8
PROCESSOR: AMD/INTEL DUAL-CORE 2.5 GHZ
RAM MEMORY: 3072 MB
GRAPHICS CARD: 768 MB 100% DIRECTX 10 AND SHADERS 4.0 COMPATIBLE / ATI RADEON HD 5670/NVIDIA GEFORCE GTX 260 OR HIGHER
DVD-ROM: 2X DRIVE
HARD DISK SPACE: 8 GB
SOUND CARD: DIRECTX COMPATIBLE
INTERNET CONNECTION REQUIRED FOR THE GAME ACTIVATION
*WINDOWS XP NON SUPPORTED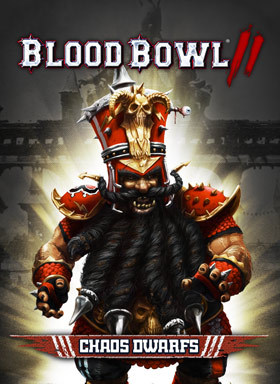 Language:

English

Genre:

Platform:

Vista Win 7 32/64 bits Win 8 32/64 bits

Number of players:

1+

Release date:

2017-02-14

Publisher