Blood Bowl 2 - Goblins DLC
NOTICE: Requires the base game Blood Bowl II in order to play. Activation key must be used on a valid Steam account. Requires internet connection.
About the game
A Goblin team's game plan owes much more to hope than potential. Goblins make quite good catchers because they are small and agile, but the art of throwing is sadly lost to them. While the chances of them blocking anything larger than a Halfling are remote, this never seems to bother Goblin players and the use of a particularly devious secret weapon will even allow a Goblin team to win a match.
STRENGTHS

Goblins are agile but their real strength lays in their deviousness. They are true masters in the art of violating rules and will use illegal weapons like chainsaws or giant ball and chains, blows below the belt and fouling.

WEAKNESSES

Cheating aside, Goblins are not very efficient at anything. They don't move particularly fast, they are very weak and are usually injured or killed during the game…and sometimes due to their own fault (handling a chainsaw can be dangerous). Their bad habit of cheating might also annoy referees who may ask them to leave the field!

BIG GUY: THE TROLL
System Requirements
Windows - Minimum
OS*: WINDOWS VISTA/WINDOWS 7/WINDOWS 8
PROCESSOR: AMD/INTEL DUAL-CORE 2.5 GHZ
RAM MEMORY: 3072 MB
GRAPHICS CARD: 768 MB 100% DIRECTX 10 AND SHADERS 4.0 COMPATIBLE / ATI RADEON HD 5670/NVIDIA GEFORCE GTX 260 OR HIGHER
DVD-ROM: 2X DRIVE
HARD DISK SPACE: 8 GB
SOUND CARD: DIRECTX COMPATIBLE
INTERNET CONNECTION REQUIRED FOR THE GAME ACTIVATION
*WINDOWS XP NOT SUPPORTED
Mac - Minimum
OS: MAC OS X 10.10/MAC OS X 10.11
PROCESSOR: INTEL CORE I5 3 GHZ
RAM MEMORY: 4096 MB
GRAPHICS CARD: ATI RADEON HD 6970M/NVIDIA GEFORCE GT 650M OR HIGHER
HARD DISK SPACE: 8 GB
INTERNET CONNECTION REQUIRED FOR ONLINE GAMING AND GAME ACTIVATION
Blood Bowl 2: Legendary Edition © Copyright Games Workshop Limited 2017. Blood Bowl 2 Legendary Edition, Blood Bowl 2 Legendary Edition logo, Blood Bowl, the Blood Bowl logo, GW, Games Workshop, Warhammer, and all associated logos, illustrations, images, names, creatures, races, vehicles, locations, weapons, characters, and the distinctive likeness thereof, are either ® or TM, and/or © Games Workshop Limited, variably registered around the world, and used under licence. Published by Focus Home Interactive, developed by Cyanide Studios. All rights reserved to their respective owners.
Required configuration
Windows - Minimum
OS*: WINDOWS VISTA/WINDOWS 7/WINDOWS 8
PROCESSOR: AMD/INTEL DUAL-CORE 2.5 GHZ
RAM MEMORY: 3072 MB
GRAPHICS CARD: 768 MB 100% DIRECTX 10 AND SHADERS 4.0 COMPATIBLE / ATI RADEON HD 5670/NVIDIA GEFORCE GTX 260 OR HIGHER
DVD-ROM: 2X DRIVE
HARD DISK SPACE: 8 GB
SOUND CARD: DIRECTX COMPATIBLE
INTERNET CONNECTION REQUIRED FOR THE GAME ACTIVATION
*WINDOWS XP NOT SUPPORTED
Mac - Minimum
OS: MAC OS X 10.10/MAC OS X 10.11
PROCESSOR: INTEL CORE I5 3 GHZ
RAM MEMORY: 4096 MB
GRAPHICS CARD: ATI RADEON HD 6970M/NVIDIA GEFORCE GT 650M OR HIGHER
HARD DISK SPACE: 8 GB
INTERNET CONNECTION REQUIRED FOR ONLINE GAMING AND GAME ACTIVATION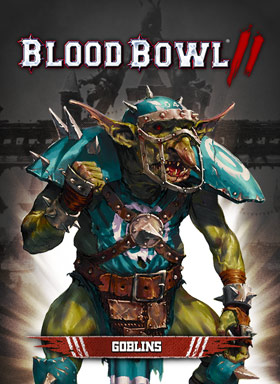 Language:

English

Genre:

Platform:

Vista Win 7 32/64 bits Win 8 32/64 bits

Mac OS X

Number of players:

1+

Release date:

2017-11-02

Publisher