Blood Bowl 2 - Halflings DLC
NOTICE: Requires the base game Blood Bowl II in order to play. Activation key must be used on a valid Steam account. Requires internet connection.
About the game
Halflings are too short to throw or catch, only run at half speed, and let's admit it, they've got little hope of blocking anything! Most Halfling coaches make up for this lack of quality with sheer quantity. After all, if you can get half a dozen players in the opposing team's endzone, and by some miracle end up with the ball, all it takes is one of them to score that all-important goal.
STRENGTHS

You will lose a few Halflings regardless of what you do, so spread them out to slow the other team down when they have the ball. Once it's your turn, take advantage of your Treeman's Throw Team-Mate skill and sit back and enjoy the spectacle of a Halfling player being lobbed straight into the opposing endzone!

WEAKNESSES

Halflings are weak, slow, rarely able to pass and can barely catch a ball if another Halfling manages to get hold of it, but you haven't chosen this team because they're easy. So knuckle down, buy an Apothecary and take your blocks like a Halfling!

BIG GUY: THE TREEMAN
System Requirements
Windows - Minimum
OS*: WINDOWS VISTA/WINDOWS 7/WINDOWS 8
PROCESSOR: AMD/INTEL DUAL-CORE 2.5 GHZ
RAM MEMORY: 3072 MB
GRAPHICS CARD: 768 MB 100% DIRECTX 10 AND SHADERS 4.0 COMPATIBLE / ATI RADEON HD 5670/NVIDIA GEFORCE GTX 260 OR HIGHER
DVD-ROM: 2X DRIVE
HARD DISK SPACE: 8 GB
SOUND CARD: DIRECTX COMPATIBLE
INTERNET CONNECTION REQUIRED FOR THE GAME ACTIVATION
*WINDOWS XP NOT SUPPORTED
Mac - Minimum
OS: MAC OS X 10.10/MAC OS X 10.11
PROCESSOR: INTEL CORE I5 3 GHZ
RAM MEMORY: 4096 MB
GRAPHICS CARD: ATI RADEON HD 6970M/NVIDIA GEFORCE GT 650M OR HIGHER
HARD DISK SPACE: 8 GB
INTERNET CONNECTION REQUIRED FOR ONLINE GAMING AND GAME ACTIVATION
Blood Bowl 2: Legendary Edition © Copyright Games Workshop Limited 2017. Blood Bowl 2 Legendary Edition, Blood Bowl 2 Legendary Edition logo, Blood Bowl, the Blood Bowl logo, GW, Games Workshop, Warhammer, and all associated logos, illustrations, images, names, creatures, races, vehicles, locations, weapons, characters, and the distinctive likeness thereof, are either ® or TM, and/or © Games Workshop Limited, variably registered around the world, and used under licence. Published by Focus Home Interactive, developed by Cyanide Studios. All rights reserved to their respective owners.
Required configuration
Windows - Minimum
OS*: WINDOWS VISTA/WINDOWS 7/WINDOWS 8
PROCESSOR: AMD/INTEL DUAL-CORE 2.5 GHZ
RAM MEMORY: 3072 MB
GRAPHICS CARD: 768 MB 100% DIRECTX 10 AND SHADERS 4.0 COMPATIBLE / ATI RADEON HD 5670/NVIDIA GEFORCE GTX 260 OR HIGHER
DVD-ROM: 2X DRIVE
HARD DISK SPACE: 8 GB
SOUND CARD: DIRECTX COMPATIBLE
INTERNET CONNECTION REQUIRED FOR THE GAME ACTIVATION
*WINDOWS XP NOT SUPPORTED
Mac - Minimum
OS: MAC OS X 10.10/MAC OS X 10.11
PROCESSOR: INTEL CORE I5 3 GHZ
RAM MEMORY: 4096 MB
GRAPHICS CARD: ATI RADEON HD 6970M/NVIDIA GEFORCE GT 650M OR HIGHER
HARD DISK SPACE: 8 GB
INTERNET CONNECTION REQUIRED FOR ONLINE GAMING AND GAME ACTIVATION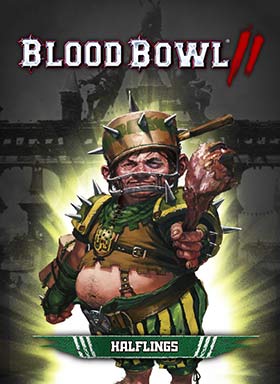 Language:

English

Genre:

Platform:

Vista Win 7 32/64 bits Win 8 32/64 bits

Mac OS X

Number of players:

1+

Release date:

2017-11-02

Publisher