Blood Bowl 2 - Ogres DLC
NOTICE: Requires the base game Blood Bowl II in order to play. Activation key must be used on a valid Steam account. Requires internet connection.
About the game
Ogre teams have existed since the forming of the NAF and have even won the XV Blood Bowl. However, as any right-minded person will tell you, having more than one Ogre in the same place at the same time is a disaster waiting to happen!
STRENGTHS

Ogres are some of the most powerful players on the pitch. They make awesome Blockers, and some are also frighteningly efficient Blitzers. The secret to a good Ogre team though is its Gnoblars. Always have at least one of these little blighters close to hand to prod the Ogre with a sharp pointy stick when its Bone-Head Skill inevitably kicks in.

WEAKNESSES

Ogres are not smart. It's no secret and is their main weakness. Although they are very strong and have a good Move rate, if they spend most of the turn blankly drooling on the spot, then your game will fall apart before getting anywhere.

THE KEY PLAYER: THE GNOBLAR
System Requirements
Windows - Minimum
OS*: WINDOWS VISTA/WINDOWS 7/WINDOWS 8
PROCESSOR: AMD/INTEL DUAL-CORE 2.5 GHZ
RAM MEMORY: 3072 MB
GRAPHICS CARD: 768 MB 100% DIRECTX 10 AND SHADERS 4.0 COMPATIBLE / ATI RADEON HD 5670/NVIDIA GEFORCE GTX 260 OR HIGHER
DVD-ROM: 2X DRIVE
HARD DISK SPACE: 8 GB
SOUND CARD: DIRECTX COMPATIBLE
INTERNET CONNECTION REQUIRED FOR THE GAME ACTIVATION
*WINDOWS XP NOT SUPPORTED
Mac - Minimum
OS: MAC OS X 10.10/MAC OS X 10.11
PROCESSOR: INTEL CORE I5 3 GHZ
RAM MEMORY: 4096 MB
GRAPHICS CARD: ATI RADEON HD 6970M/NVIDIA GEFORCE GT 650M OR HIGHER
HARD DISK SPACE: 8 GB
INTERNET CONNECTION REQUIRED FOR ONLINE GAMING AND GAME ACTIVATION
Blood Bowl 2: Legendary Edition © Copyright Games Workshop Limited 2017. Blood Bowl 2 Legendary Edition, Blood Bowl 2 Legendary Edition logo, Blood Bowl, the Blood Bowl logo, GW, Games Workshop, Warhammer, and all associated logos, illustrations, images, names, creatures, races, vehicles, locations, weapons, characters, and the distinctive likeness thereof, are either ® or TM, and/or © Games Workshop Limited, variably registered around the world, and used under licence. Published by Focus Home Interactive, developed by Cyanide Studios. All rights reserved to their respective owners.
Required configuration
Windows - Minimum
OS*: WINDOWS VISTA/WINDOWS 7/WINDOWS 8
PROCESSOR: AMD/INTEL DUAL-CORE 2.5 GHZ
RAM MEMORY: 3072 MB
GRAPHICS CARD: 768 MB 100% DIRECTX 10 AND SHADERS 4.0 COMPATIBLE / ATI RADEON HD 5670/NVIDIA GEFORCE GTX 260 OR HIGHER
DVD-ROM: 2X DRIVE
HARD DISK SPACE: 8 GB
SOUND CARD: DIRECTX COMPATIBLE
INTERNET CONNECTION REQUIRED FOR THE GAME ACTIVATION
*WINDOWS XP NOT SUPPORTED
Mac - Minimum
OS: MAC OS X 10.10/MAC OS X 10.11
PROCESSOR: INTEL CORE I5 3 GHZ
RAM MEMORY: 4096 MB
GRAPHICS CARD: ATI RADEON HD 6970M/NVIDIA GEFORCE GT 650M OR HIGHER
HARD DISK SPACE: 8 GB
INTERNET CONNECTION REQUIRED FOR ONLINE GAMING AND GAME ACTIVATION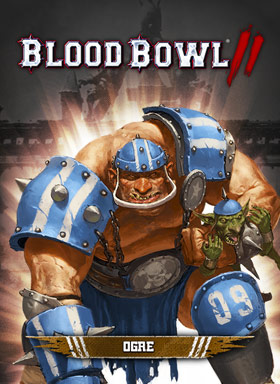 Language:

English

Genre:

Platform:

Vista Win 7 32/64 bits Win 8 32/64 bits

Mac OS X

Number of players:

1+

Release date:

2017-11-02

Publisher